REVOLUTION ACOUSTICS SSP6 MULTIDUCERS
Multifunctional transductor
Code: 88268619
All our products are covered by Italian warranty.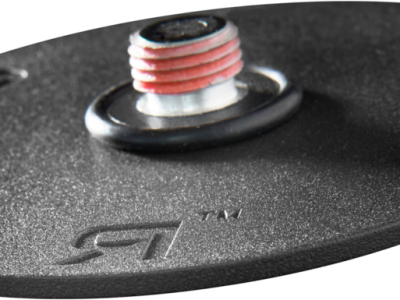 Pair of multifunctional transductor

A Revolution in Speaker Technology.
The patented SSP6 Multiducer™ (Multifunctional Transducer) brings a revolution to not only invisible audio, but all kinds of installed speaker applications. Its sheer performance with high fidelity audio, high power handling and constant SPL throughout a listening space mean it's the perfect speaker for sound masking, conference rooms, retail, restaurant, hospitality, house of worship, transportation and other commercial uses; its performance combined with fully invisible installation make it ideal for high end residential use.

The SSP6 Multiducer is a new class of product for transforming rigid surfaces – walls, ceilings, tables, windows, vehicles, and other surfaces – into full range audio speakers. It employs a different subset of acoustical physics – bending wave physics – giving you a true Distributed Mode Loudspeaker (DML) with no hot spots or off-axis high frequency dropoffs. (Read more about the technology behind the SSP6 here.)
SSP6 Multiducers install directly onto a surface and installation is accomplished in a matter of minutes. The secret to our ultra-fast installation is the RevLoc™ mounting plate. This plate is adhered to the surface (see the SSP6 Installation Guide for more information) and the SSP6 is screwed into place on the RevLoc. It's that easy! No tools are needed.
The SSP6 is UL certified for use in plenum spaces and IP66 rated for extreme weather and marine applications.

The Revolutionary Choice for Sound Masking.
Because coverage is so broad and even, a single SSP6 unit can take the place of up to 9 "emitters" traditionally used in sound masking applications – saving money not only in equipment costs, but in labor and wiring. Combine it in 70V mode with our revolutionary RevNet 2140 amplifier, which incorporates a customizable sound masking generator, and you can install a comprehensive sound masking system for at a surprisingly low cost.

Read more about how to use the SSP6 in sound masking.
Specifications SSP6 Multiducer
Impedance 8Ω (70.7V and 100V compatible)
Frequency Response 45Hz – 20KHz (unequalized)
Max Power 200W (instantaneous peak)
Max Continuous Power 24W unenclosed, 15W enclosed
IP Rating IP66 Certified – water and dust proof
Regulatory UL 2043 listed
Weight 1.50 lbs (0.68 kg)
Dimensions 2.10" H x 2.70" W (53.5mm H x 69.0mm W)

Expanded Specifications
Frequency range full bandwidth: (unequalized) 45Hz – 20KHz
Subwoofer not required
Power handling up to 200W (instantaneous peak)
Compact 2.7" Ø X 2.1" high (69mmØ X 53.5mm high)
Weight (Individual): 0.68 Kg / 1.5 Lbs.
Impedance: 8Ω
Recommended amplifier per channel wattage: 60W – 120W
Max. Continuous Thermal Power: 15 W totally enclosed, 24W unenclosed
Transducer Accelerated Life test: fully enclosed passes EIA 426B at 9.4V (recommended amplifier power rating of 30W) 8 hour test 23C ambient
Transducer Accelerated Life test: unenclosed passes EIA 426B at 12.0V (recommended amplifer power rating of 48W) 8 hour test 23C ambient
IP66 Ingress protection certified – water and dust proof
Packaging: 2 per box
Package weight: 1.55 Kg / 3.5 Lbs.



Potrebbe interessarti anche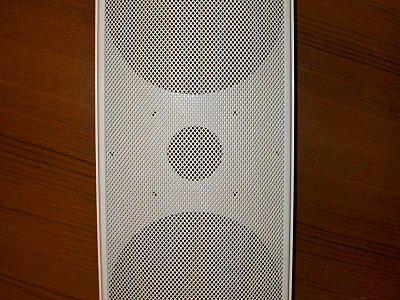 TECNAUDIO

TECNAUDIO 1606R