VAN DEN HUL THE SKYLINE HYBRID
Speaker cable
4 review/s
Code: 74305564
All our products are covered by Italian warranty.
Price for linear meter

The SKYLINE HYBRID is an elegant small twin conductor loudspeaker cable with outstanding qualities.
The SKYLINE HYBRID is a low priced member of our AWG 14 twin-lead loudspeaker cable range which consists of The GOLDWATER, The CLEARWATER, The SNOWLINE and The SKYLINE HYBRID.
The SKYLINE HYBRID is the only Hybrid cable in this range:
Each lead combines 19 high purity Oxygen Free Copper strands with a coating containing our Linear Structured Carbon ®;
This combination of metal and carbon (hybrid technology) has excellent properties when it comes to resolution and neutrality, and therefore is standard applied in all of our heavier loudspeaker cables.
The SKYLINE HYBRID has been designed to be less flexible than its above mentioned colleagues, reflecting its aim to be used in more permanent high quality loudspeaker wiring applications.
The SKYLINE HYBRID is 8.5 mm. wide and 3.4 mm. thick.
Each of its two 2.04 mm² conductors exhibit a resistance of 0.84 Ohm/100 m.
The cable's jacket is made of sky-blue coloured HULLIFLEX ® 3, a robust halogen free material excellently capable of shielding the copper conductors from the chemically threatening outside world.
The cable's sky-blue color quite accurately represents its sonic character: as clear as a cloudless blue sky.
The insulation of both conductors has a different shape: one is round and the other has two edges with type printing on the flat surface: the most simple polarity finder you can think off. Type printing at 25 cm. (10") distance facilitates cutting of lengths.


Specifications
Material: Hybrid
Product category: car hifi - Speaker cable
Product category: speaker cable - Twin-lead, Entry-level
Cable type: Twin conductor
Conductor material: HYBRID: High purity OFC + Linear Structured Carbon ®saturated layer(s)
Design purpose: Loudspeaker cable
Eff conductor: 2x(2.04 mm² / ~AWG 14 / 19)
External diameter: 8.5 mm. wide; 3.4 mm. thick
Jacket colors: Sky blue
Resistance: 0.84 Ohm/100 m.
Capacitance: 46 pF/m.
Insulation Jacket: HULLIFLEX ® 3 / 300 Vrms min.
Connector types. Our 3.0 mm. Ø cable entrance diameter Bus type Universal Speaker Connectors or our 4.5 mm. Ø cable entrance diameter BERRI Bus Connectors or our DIY Screw-On Speaker Connectors; All custom mountable on ordered lengths.
Standard sales units: 100 m. reels; With connectors mounted to specifications: any length; Without connectors: please consult your van den Hul dealer or the van den Hul distributor in your country.
Remarks: Other twin-lead speaker cables in our AWG 14 range are: The SNOWLINE, The CLEARWATER and The GOLDWATER.




Customer reviews
VAN DEN HUL THE SKYLINE HYBRID
30-12-2020
Buoni cavi tutto ok
VAN DEN HUL THE SKYLINE HYBRID
12-05-2020
Prodotto eccellente
VAN DEN HUL THE SKYLINE HYBRID
11-08-2018
Come da descrizione ed aspettative.
VAN DEN HUL THE SKYLINE HYBRID
05-03-2018
Credo di non avere ancora abbastanza esperienza per poter valutare il componente, quindi mi sono fidato del personale che me l'ha consigliato.
Potrebbe interessarti anche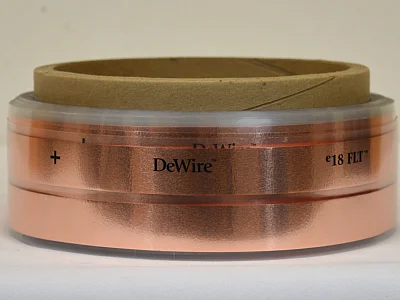 Flatwire Ready

FLATWIRE READY DEWIRE FL18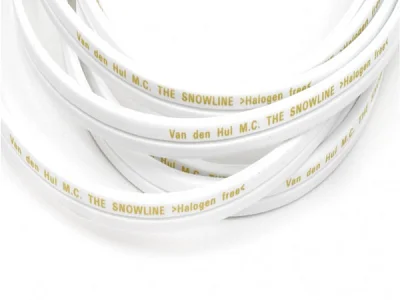 Van Den Hul

VAN DEN HUL THE SNOWLINE HYBRID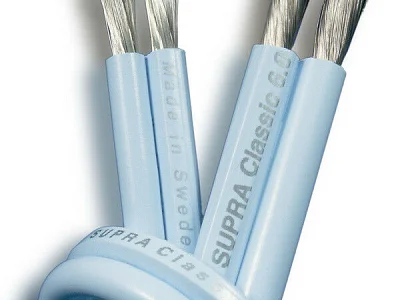 Supra

SUPRA CLASSIC 2X4.0 BLUE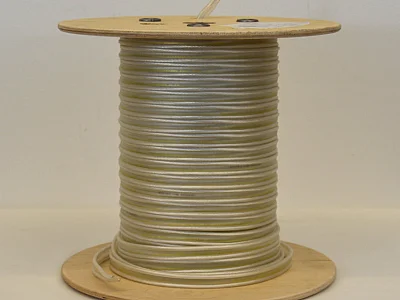 Van Den Hul

VAN DEN HUL THE CLEARWATER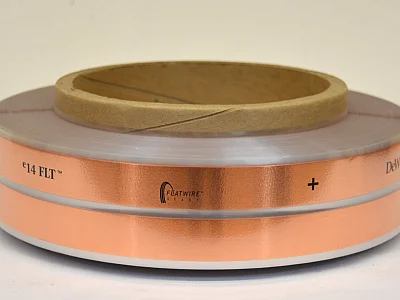 Flatwire Ready

FLATWIRE READY DEWIRE FL14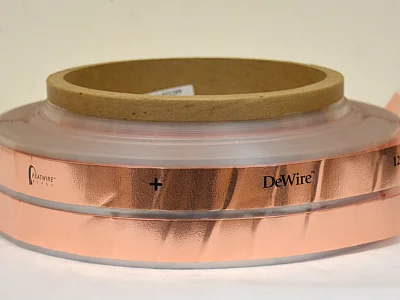 Flatwire Ready

FLATWIRE READY DEWIRE FL12