PLINIUS TOKO
Lettore Streaming
Code: 31233872
All our products are covered by Italian warranty.
Second-hand, in mint condition, without scratches. Supplied with remote control and its original package.
Lettore Streaming


The Toko digital audio player is equally at home with a conventional CD in its slot loaded transport or when connected to an Ethernet network, you can connect the Toko to your other DLNA compatible components, for example a P.C.
The quality CD slot loading transport used on the Toko is the same as that used in the Mauri CD player. When a CD is in the slot the Toko acts as a CD player and when it is ejected the Toko reverts to networked digital player mode.
When in networked player mode wireless or wired Ethernet communication is used for transmission of both music files and control signals. When using the CD player a traditional Plinius remote control can be used to control the CD functions, or if an approved remote IR blaster is in the room the remote control display on the Plinius Aratki app on an iPad can take over those functions.
With distinctive styling, benchmark build quality and stunning sound the Toko is a great addition to the other traditional components in your music system.
Popular files types such as FLAC, LPCM, AIFF, ALAC and MP3 are all catered for. Gapless Playback is also supported.
 

Potrebbe interessarti anche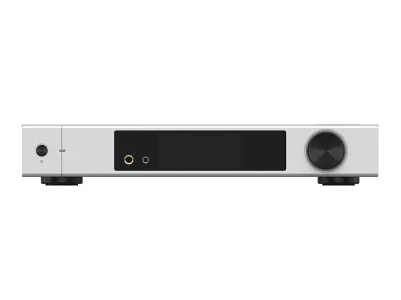 Matrix Audio

MATRIX AUDIO ELEMENT X2