PS AUDIO STELLAR POWER PLANT P3
Power generating station
Code: 29136594
All our products are covered by Italian warranty.
The Stellar™ Power Plant™ 3 is our most compact high-end personal power generating station: an all new class of affordable Power Plant AC regenerator that takes ordinary wall voltage and rebuilds it into perfect AC.
The Stellar 3 features an ultra-low impedance analog AC power amplifier, pure DSD FPGA based analog sine wave generator, and low distortion high-dynamic-peak-capable outputs found only in PS Audio Power Plants. The Stellar 3 is capable of fully powering most small to medium sized systems bringing forth all that's possible from your HiFi system, ensuring you get the same great performance every time you listen.

The P3 includes 3 separate zones delivering 300 watts of pure continuous regenerated power, 500 watts of short term power(up to 30 seconds), and dynamic peak power (3 second or less) of a whopping 900 watts for explosive dynamics. From small to medium power amplifiers to all your source equipment, the Stellar Power Plant 3 will work magic on your system's performance with pure, regenerated power. The Stellar 3 also includes up to 1000 watts of filtered and protected power for larger power amplifiers.

With your system powered directly from the output of the Stellar 3, dynamics and openness are breathtaking. New voices, new harmonics and a renewed sense of musicality are yours the moment the Stellar 3 starts up. This is one of the most important pieces of audio equipment you can own, building a firm and reliable foundation for your system that will serve you for years to come.

The remote control
Touch the buttons on the Stellar 3 remote control and you can turn the power on and off, activate MultiWave or CleanWave.

MultiWave
One of the major advantages of generating new power from old is the ability to also generate new waveforms that enhance the capabilities of the power feeding your equipment.
MultiWave extends the peak charging time of the sine wave so connected equipment has more energy storage and less power supply ripple. Turning MultiWave on is like adding a larger capacitor bank to your connected equipment's power supply. The audible results are dramatic and produce a bigger soundstage that sounds far more natural than with a simple sine wave.

CleanWave
CleanWave is another feature of the Stellar Power Plant 3 and helps connected equipment demagnetize their transformers. AC power is never quite symmetrical and the small asymmetry that occurs can magnetize connected power transformers.
Activating CleanWave from the Power Plant 3 remote control can remove this problem from connected transformers resulting in far cleaner audio.

50 times lower output impedance
Low output impedance is critical to maintaining a dynamic and robust presentation. Dynamic sags in the power line occur whenever your power-hungry equipment demands power to drive your loudspeakers or projector, causing noticeable degradation in the performance. Placing anything in the path of the power, like a passive power conditioner, only worsens the problem.
The Stellar 3, on the other hand, regulates the power and provides a constant output regardless of the dynamic demands of power-hungry equipment or your neighbors. When your power amp is asked to produce loud orchestral levels, you want to make sure it has all the power it needs. The Stellar Power Plant 3 has such low output impedance (0.008Ω vs. typical 0.4Ω) that even the hungriest of small to medium sized amplifiers won't be starved for clean AC power. The results of feeding your equipment with low output impedance are dramatic: unrestrained dynamics even under the loudest passages, an open, wide soundstage that does not collapse with volume and a naturalness to the music that is remarkable.

100% protection
Owners who have invested in a Stellar Power Plant 3 can rest assured that their connected equipment will be safe from any power line event such as over voltage, under voltage, surges, spikes and potentially threatening problems.
The input voltage to the Power Plant is fully protected by state-of-the-art clamping devices and the output of the Power Plant is fully regulated so even large voltage swings that would normally damage connected equipment are made safe by either clamping or regulating. In most cases, connected equipment enjoys the protection and performance benefits of fully regulated power, even under extreme circumstances.





Potrebbe interessarti anche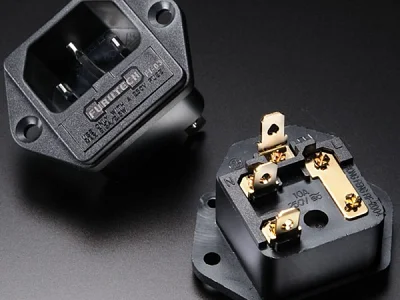 Furutech

FURUTECH FI-03 (G)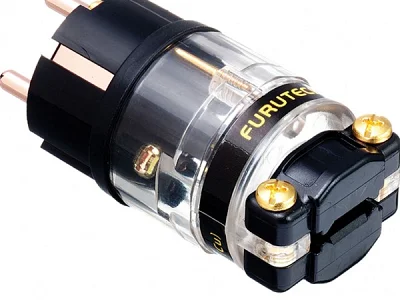 Furutech

FURUTECH FI-E11 CU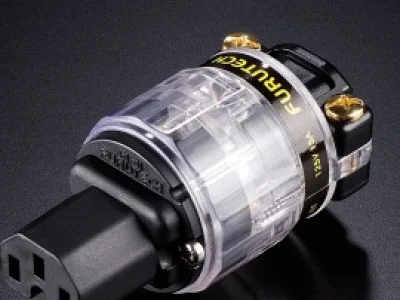 Furutech

FURUTECH FI-11 CU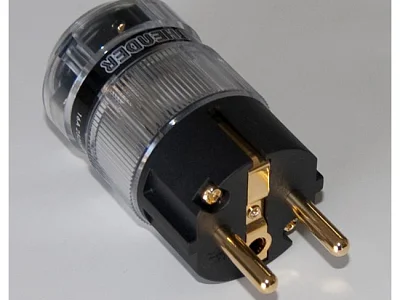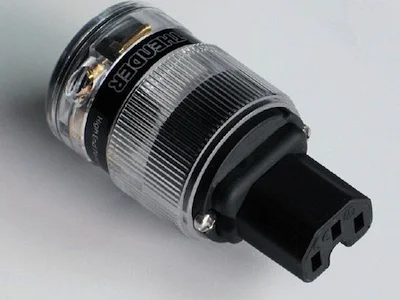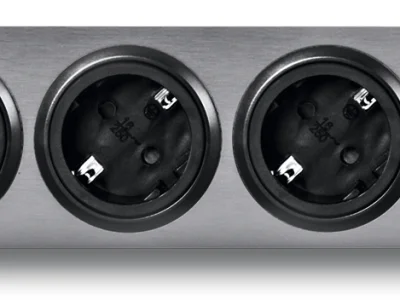 OEHLBACH

OEHLBACH POWERSOCKET 505