VICOUSTIC OMEGA WOOD
Acoustic treatement
Product not available, contact us
Code: 08712407
All our products are covered by Italian warranty.
Omega Wood is another Vicoustic 2-in-1 product. The smooth curved surface acts as a diffuser, while the foam interior (intentionally separated from the perforated wood surface) offers an extraordinary absorption effect on mid frequencies.
Omega Wood is an excellent solution for particularly demanding acoustic requirements, offering both diffusion and an excellent absorption rate/m2, combined with a unique design.


- Efficient absorption
- Easy to install
- Excellent value for money


Applications:
Listening Rooms, Home Theaters, Recording and Broadcast Studios, Post Production Studios, Performance Spaces, Rehearsal Rooms, Conference and Teleconference Rooms, Public Spaces, Auditoriums, suspended ceilings, behind multi perforated boards, multi perforated gypsum boards, etc.

Potrebbe interessarti anche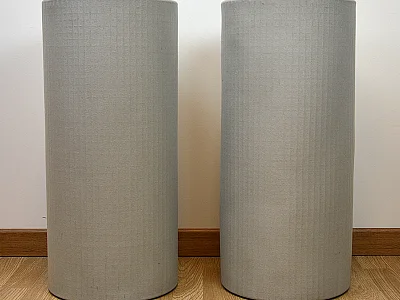 Trattamenti acustici

TRATTAMENTO ACUSTICO