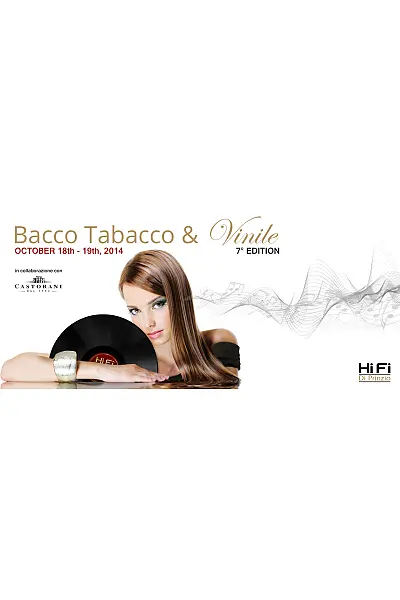 BACCO TABACCO & VINILE 2014 VII EDITION
Hi-Fi Di Prinzio is glad to invite you at Bacco Tabacco & Vinile 2014 on Saturday 18 and Sunday 19 October 2014, from 9,30 to 20,00 in Viale Benedetto Croce 437 in Chieti Scalo.
Seven different systems of sound reproduction will be presented: with tubes and solid state's electronics, traditional and Hi-End loudspeakers.


We will introduce you the latest products of Hi-Fi and Hi-End prestigious brands such as:


PMC Twenty.26
OPERA Quinta 2014
OPERA Gran Callas 2014
ACCUSTIC ARTS Reference Player II
SYNTHESIS
FOSTEX GX250
PIONEER U05


Marco Lincetto will propose you a huge selection of listenings and the latest recordings of Velut Luna, which will be available for sale.
The representatives of the various brands hosted will illustrate products and will be available for a pleasant exchange of opinions while tasting the famous wines of Podere Castorani.