VAN DEN HUL D-102 III HYBRID XLR
Interconnect cable
Code: IqQ2Rc8D
All our products are covered by Italian warranty.

The D - 102 III HYBRID is a warm yellow-orange colored very flexible balanced interconnect with a 3 layer shielding.


The 2 centre conductors are made of 40 dense and very pure silver coated strands made of a very high grade Matched Crystal (MC) OFC. Over each centre conductor an extra Linear Structured Carbon ® (LSC) saturated layer is applied.
This extra layer of LSC highly improves the quality of the signal transmission by performing electrical bridging on micro-scale and by converting the external magnetic field close to the conductors into an electrical signal again.
4 strands of 3T have been applied into the design. 3T: True Transmission Technology offers a much higher resolution and detail compared to any other metal technology used so far.
The resistance of each centre conductor is 5.5 Ohm/100 meter.
The capacitance between the 2 internal conductors is a very low 37 pF/meter; so in balanced operation, even in rather high impedant circuitry, the overall losses and/or phase-shift remain very low.
In unbalanced operation the two internal conductors can simply be taken together with the shield acting as the signal return, though the better and preferred layout (which we apply) has the shield only connected to signal ground at the signal source side (marked by a ground-end marking sticker) and one of the internal conductors functions as signal return.


The insulation of the two centre conductors is made of polyethylene foam; one in white, the other in brown.
Surrounding the centre conductors, special treated artificial filler fibres provide a perfect protection against losses caused by increased humidity over a longer period.
The triple shielding consists of 2 helical layers with a total of 180 dense and very pure silver coated strands made of a very high grade of Matched Crystal (MC) OFC with an extra layer of LSC saturated tape in between.
Potrebbe interessarti anche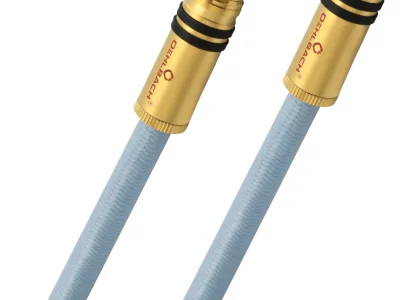 OEHLBACH

OEHLBACH COOL SILVER 2 X 1 M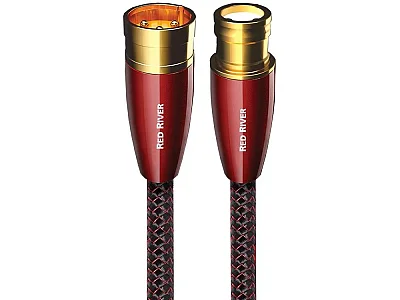 Audioquest

AUDIOQUEST RED RIVER XLR-XLR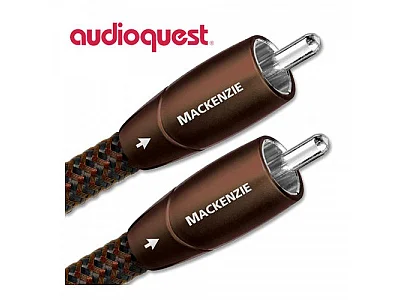 Audioquest

AUDIOQUEST MACKENZIE RCA