ISOTEK EVO3 SEQUEL 2 M
Power cable 2 m
Code: 75762360
All our products are covered by Italian warranty.
The EVO3 Sequel is part of the of the new EVO3 (Evolution Three) power cables from IsoTek. It heralds a significant step up in quality of materials used and represents, we believe, one of the highest quality and specification power cables at its price point. Sourcing of specialist high quality materials. The design and development of IsoTek's own bespoke and unique 24ct gold plated copper connectors.

Construction
The conductors are in a parallel construction with slight rotational twist. This established technique remains the first line of defense against RFI and EMI rejection.

Conductors
Silver plated 99.9999% OFC conductors offer an exceptional level of purity with enhanced conductivity. They are less likely to fracture or degrade over time. Silver is an excellent conductor and when combined with a high purity copper provides impressive electrical properties.

Dielectric:
Teflon FEP dielectric (insulation) is chemically inert and has a very low dielectric constant over a wide frequency range. FEP possesses a very high degree of stress crack resistance and a low coefficient of friction making it an exceptional dielectric. FEP is the first choice for safety in both temperature and electrical insulation.

Filler:
Cotton filler has been used to give the cable internal strength and reduce microphony. Cotton also possesses excellent dielectric properties, the best of a solid material.

Wrap:
A mylar wrap is used to secure the construction and offer a barrier shield prior to the application of a flexible PVC jacket. The addition of the mylar and cotton form a buffer with the PVC so as to maintain exceptional dielectric properties.

Shield:
An earthed OFC shield insures maximun RFI rejection, thus preventing Common Mode noise effecting the live and neutral conductors.

Jacket:
PVC is used as an outer jacket to give a high degree of flexibility and mechanical strength.

24ct Gold Termination:
Sequel cable is terminated using IsoTek's bespoke Audiophile grade moulded connectors of solid OFC with 24ct gold plated conductors. These offer the highest quality performance and will not tarnish.


Specification:
Length: 2m
Connection: UK - IEC
Conductors: 23 Silver-Plated 99.9999% OFC strands form 2sqmm
Dielectric: Teflon FEP dielectric, Cotton filled using Mylar foil wrap and grounded OFC Shied
Jacket: Flexible PVC
Termination: 24ct gold plated copper connectors
Available in: C7, C15 and C19 IEC configurations


About IsoTek
IsoTek is a UK-based company that specialises in power management systems for hi-fi and home cinema applications. Formed in 2001, the company has rapidly become a world leader in mains conditioning and filtration, developing a wide range of innovative, award-winning products that form complete solutions to suit every pocket. Thanks to IsoTek's painstaking attention to detail, its products significantly improve sound and picture quality, while offering protection from spikes and surges. IsoTeks reputation for creating truly exceptional products is well known in field of mains power distribution. All products are professionally designed, manufactured and carefully hand-built in the UK with every component extensively tested for quality, reliability and purpose. As a result IsoTek creates innovative, leading edge products that have won a plethora of prestigious awards from many leading industry magazines.


Potrebbe interessarti anche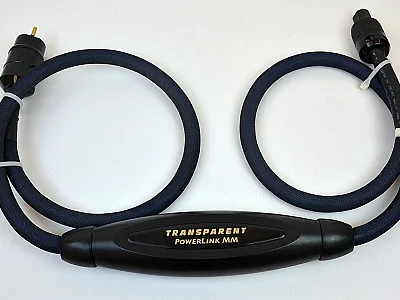 TRANSPARENT

TRANSPARENT POWERLINK SUPER 2 MT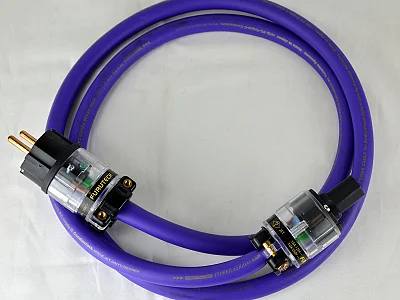 GOLDEN STRADA

NANOTEC POWER STRADA #308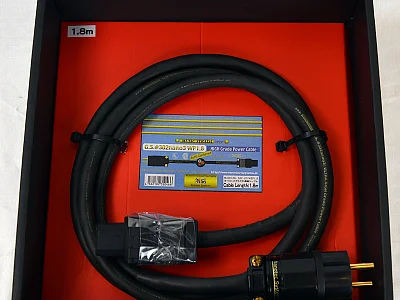 Nanotec

NANOTEC GS#302 1,8 MT