AUDIOLAB DC BLOCK
Direct current blocker
1 review/s
Code: 65527680
All our products are covered by Italian warranty.
DC Block
The DC Block has been designed to improve the quality of AC electricity that feeds our audio and AV systems.
Mains electricity has a fundamental influence on the audio signal as it passes through a system, from source to amp to speakers. The mains supply in a typical dwelling is subject to interference induced by a range of issues, causing the AC waveform to distort before it reaches each component. This creates noise in the audio signal, which degrades sound quality – a situation that continues to worsen as the electrical devices we use in our homes proliferate.

DC mains supply
One common issue is 'DC on the mains' – a problem well known to affect the performance of audio equipment, especially amplifiers. In theory, the mains electricity we obtain from the sockets in our homes should be pure AC, with a perfectly symmetrical sine wave alternating between positive and negative phases. However, the presence of 'asymmetrical loads' – myriad household devices that use the AC energy available in the mains cycle unevenly, from dimmer switches to kitchen appliances to computer power supplies – causes the waveform to become offset, resulting in the presence of DC voltage on the AC supply.




Customer reviews
AUDIOLAB DC BLOCK
Francesco
-
Verified purchase
10-04-2022
Il filtro è di ottima qualità sembra svolgere il suo compito senza influenzare il suono. Forse il basso un pochino più controllato ed una sensazione di maggiore focalizzazione.
Potrebbe interessarti anche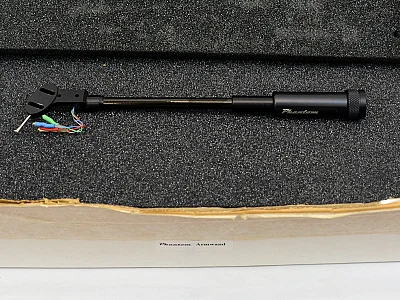 Graham

GRAHAM THE PANTHOM MODEL B-44