EXTREMAVOICE MINI MOSTRO
High Efficiency 3 way loudspeakers
Code: 110000222
All our products are covered by Italian warranty.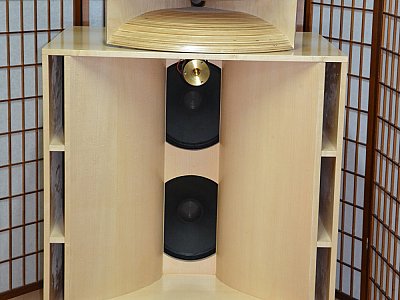 Extrema Voice
Extrema Voice is a new line of loudspeakers born from Mino Di Prinzio's experience on High-Efficiency products; it is dedicated to all those who love Hi-End "live" sound reproduction in domestic environments.
These loudspeakers derive from the greatest High-Efficiency projects of the past which had not been developed because of the high costs of production and the bulky dimensions of this kind of items.
Di Prinzio brightly re-elaborated some of these projects- which have been redesigned with the latest upgrades and thanks to the availability of new and more efficient components- also with the aim to offer solutions that cannot be easily found on the market.
The final result is the consequence of an accurate, careful and constant streamlining whose reference point has always been the clearness of sound.
The Extrema Voice loudspeakers have been built with handcrafted techniques; their components are partly vintage (the correspondence with the original specifications have been verified) and they have been integrated with the best transducers and contemporary materials.
Some of the materials used are unique pieces: this ensures that the Extrema Voice loudspeakers will never be produced on a large scale, but only in relation with the availability of the components we carefully select.
Our choice is to produce only according to our inspiration, and the relationship between the producer and the customer allows to hold down prices.
For those who believe in our philosophy, we recommend- with no obligation- to come visit us for a focused listening session, better by appointment.
Potrebbe interessarti anche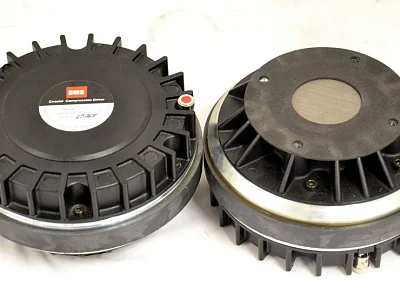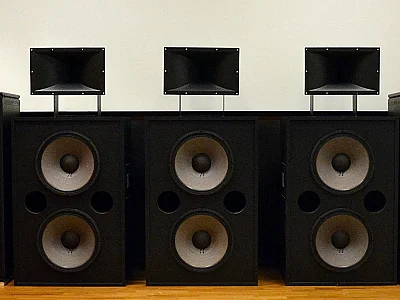 JBL

SISTEMA JBL PROFESSIONALE HOME CINEMA