WLM STELLA
Floorstanding loudspeakers
Code: 33173656
All our products are covered by Italian warranty.
Second-hand, in mint condition, without scratches. No original packaging.
Floorstanding loudspeakers

The WLM design team has successfully packaged La Scala's highly acclaimed sonic signature in a smaller and less expensive offering – giving birth to the Stella. Available as monitors and floor-standers, Stella incorporates La Scala's tweeter combined with a smaller version of La Scala's mid / bass driver, so you can count on Stellas to deliver:
- Compact size coupled with a large and transparent soundstage, allowing them to "disappear" from your listening room
- A focused image, where vocalists and instruments are distinctly identifiable, as if placed on a stage in front of you
- Cohesive tone and timbre, from the highest frequencies down to the clearly articulated bass
- A highly musical and emotional presentation that draws you into the music
Stellas are ideal for smaller rooms, but don't let the small size fool you – they sound BIG and go deep!


Features
Cabinets
Fine-quality Austrian craftsmanship
Real hardwood internal bracing with internal cabinet resonance control

Drivers
Lightweight paper cones with stiff suspension, designed to faithfully respond to incoming musical signals and engineered for long life expectancy
Matching cone material used in both drivers, resulting in a highly cohesive presentation across the musical spectrum
Powerful, high-performance magnets, maximizing the drivers ability to accurately reproduce the original musical source


Crossover
Carefully-selected, premium parts
Minimalist design, so fewer electronic parts come between you and your music, resulting in:
Improved sound quality
Greater efficiency, so you can select your amplifier based on sound quality rather than being forced to chase raw power just to bring your speakers to life
Point-to-point wiring for all crossover components (no printed circuit boards), resulting in a larger soundstage and increased transparency


WLM Tweeter Control
Tweeter Control, located on rear-panel, allows you to fine-tune the tweeter's volume level to suit your room acoustics, electronic components and listening preferences


Speaker Posts
Heavy-duty, gold-plated posts that support single or bi-wiring
Designed to accept bare wire, banana plugs or spade terminals
Bass Tuning-Ring System (Floor-standing model only)


Bass reflex port on rear-panel of speaker
Included "Bass Tuning Rings" allow you to decrease port diameter, in turn reducing bass output
Like the Tweeter Control, Bass Tuning Rings allow for fine-tuning of the response curve to suit your room acoustics (especially useful for small listening rooms), electronic components and listening preferences


Specifications
Drivers 2.5" paper cone tweeter 5" paper cone mid / bass
Impedance 8 Ohm
Frequency Range 35Hz – 25 kHz
SPL (1W / 1-meter) 90dB (Stella)
Recommended Amplification Starting from 20 Watts per channel
Type of connection Single or Bi-Wiring
Dimensions (inches): Height x Width x Depth 36.5 x 6.75 x 10.75
Weight (lbs.), per speaker 30 lbs.

Potrebbe interessarti anche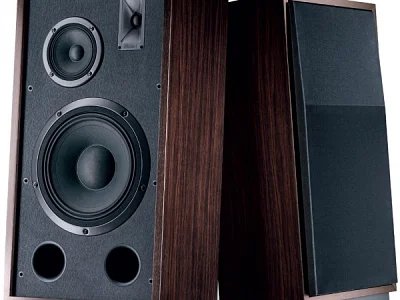 Magnat

MAGNAT TRANSPLUS 1000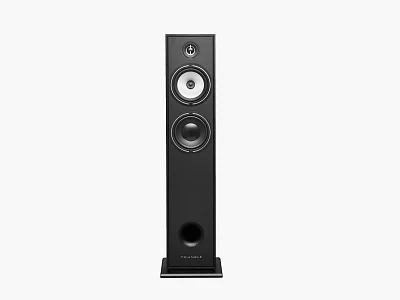 TRIANGLE

TRIANGLE BOREA BR07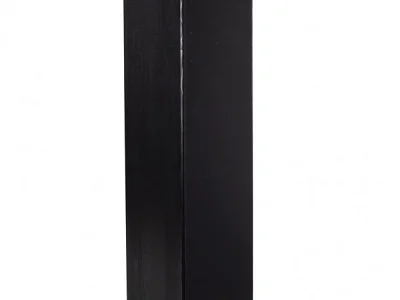 TRIANGLE

TRIANGLE BOREA BR08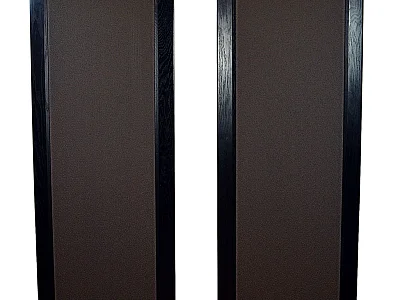 Magneplanar

MAGNEPLANAR MG-.5/QR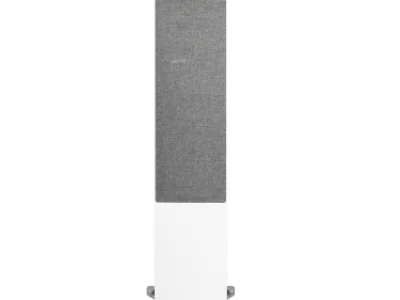 Elac

ELAC DEBUT REFERENCE F5 (DFR52)