SONUS FABER ELIPSA RED
Three-way floorstanding loudspeakers
Not available, please contact us to know the delivery time at +39 0871 562198
Code: 61258369
All our products are covered by Italian warranty.
Elipsa red was created from a precise desire: to transfer the technological innovation and musical performance achieved by loudspeakers from the Homage collection, especially from the Stradivari, to a new project belonging to the Cremona line, thus making them available to a wider public. The elliptical design of the cabinet enables the loudspeaker to obtain acoustic scenery with extraordinary breadth and depth, where the performers take on body and three-dimensional consistency. The careful choice of the drivers, especially in the mid-range, developed in collaboration with our Scandinavian partners exclusively for Sonus faber, equipped with a wood fibre cone – is united with a network of crossovers that once again reflects our conviction relative to the "physiological" cut-off frequencies, capable of determining a convincing sound that does not create fatigue for the listener. In a word, a "natural" sound.

SYSTEM
3 way floorstanding vented box loudspeaker.

CABINET
Elliptical shape design, combination of sandwich construction obtained using hand selected wood layer and solid maple, quality graded and oriented for carefully optimized resonances control. Sub-structural ribs are strategically placed for absolute rejection of spurious vibration and standing waves control.

TWEETER
25 mm ultra dynamic ring radiator-driver.

MIDRANGE
150 mm cone driver with Symmetric Drive Motor System and selected black wood fiber cone, high resolution, treated for break-up control. Dynamic linear suspension. Designed synergistically with its vented acoustic chamber. Sonus faber exclusive.

WOOFER
260 mm lightweight Aluminium/Magnesium alloy cone driver. Ultra dynamic performance and linearity. Special coaxial anticompressors is used, designed to remove cavity resonance and distortions.

CROSS-OVER
Non-resonant second order design, optimized phase characteristics for optimal space/time performance, cross-over points 250 Hz - 2.300 Hz
FREQUENCY RESPONSE
35 Hz - 30.000 Hz, tuning ports included.


SENSITIVITY
91 dB SPL (2,83 V/1m).

NOMINAL IMPEDANCE
4 ohm.

POWER HANDLING
50W - 300W, without clipping.

FINISH
Natural maple or light graphite multicoated with medium gloss ecologically sensitive lacquer.

DIMENSIONS
1250 x 550 x 420 mm (HxWxD).

WEIGHT
97 Kg per pair - net weight
113,5 Kg per pair- shipping weight.





Potrebbe interessarti anche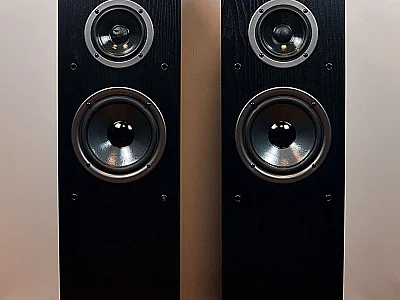 Infinity

INFINITY DELTA 30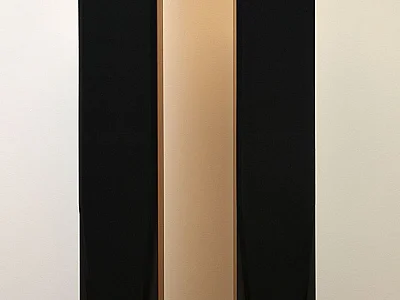 System Audio

SYSTEM AUDIO SA1250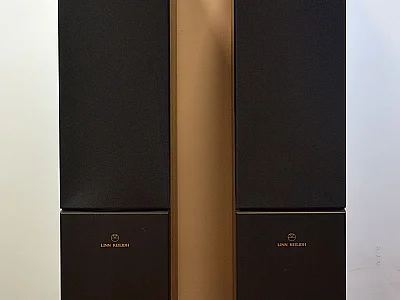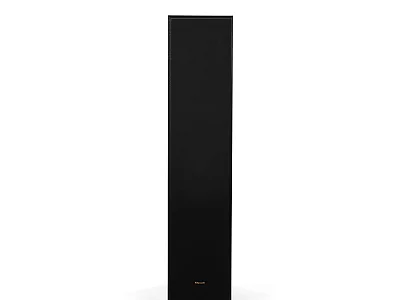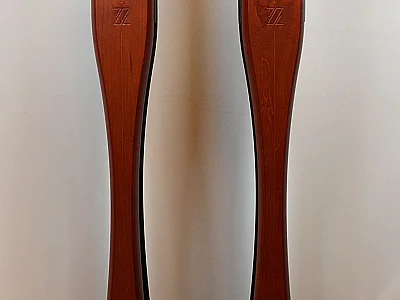 Zingali

ZINGALI COLOSSEUM CINEMA M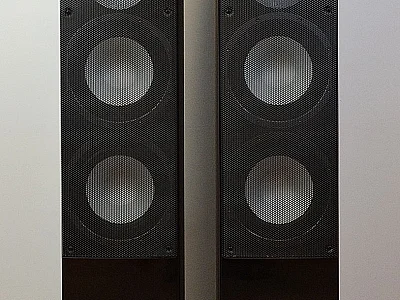 Magnat

MAGNAT QUANTUM 677