DEFINITIVE TECHNOLOGY D9
Pair of bookshelf loudspeakers
1 review/s
Code: 77781016
All our products are covered by Italian warranty.
Price in offer referred to the product on display in black (front face in silver and body in gloss black)


Demand Series D9 High-Performance Bookshelf Speakers
Definitive Technology Demand D9 high-performance bookshelf speakers deliver full-range, room-filling sound and precise imaging in a modern, elegant styling. Featuring technology advancements to both our aluminium dome tweeter and midrange/woofer sections, each speaker delivers an unrivaled sweet spot, smoother high-frequency reproduction, and three-dimensional imaging for the most technically-advanced, premium bookshelf listening experience.

- 1" Aluminium Dome Tweeter with 20/20 Wave Alignment Lens™ and Laterally Offset Tweeter Assembly
- Laterally Offset Tweeter Assembly
- BDSS™ (Balanced Double Surround System) Midrange/woofer
- Integrated passive bass radiator in each speaker produces superior low-end extension

1" ALUMINIUM DOME TWEETER
WITH 20/20 WAVE ALIGNMENT LENS™ AND LATERALLY OFFSET TWEETER ASSEMBLY
Coupled with our new 20/20 Wave Alignment Lens™, our annealed aluminium dome tweeter delivers smoother high frequency response and improved dispersion for a rich and balanced listening experience. Offsetting the tweeter by 5° delivers a more precise centre stereo image by eliminating undesirable symmetric diffraction off the corners of the front baffle.

EXTRUDED ALUMINIUM FRONT BAFFLE
Clean, modern industrial design with a bead blasted finish provides a timeless look and feel that fits any décor.

LINEAR RESPONSE WAVEGUIDE™
Patented Linear Response Waveguide extends both on and off axis frequency response, whilst improving dispersion for more natural mid-range timbre and more precise imaging.

BDSS™ MIDRANGE/WOOFER
Patented Balanced Double Surround System (BDSS) midrange/woofer provides greater excursion and output that results in superior mid-range detail and punchier bass compared to drivers of similar size.

Passive Bass Radiator
Integrated passive bass radiator in each speaker produces superior low-end extension. Plus, the addition of a larger spider reduces rocking and increases linearity for deep, tight, clean bass response.

Painted Gloss Black Cabinet
Each cabinet is hand-crafted to blend seamlessly with your lifestyle—meticulously sanded, painted with five layers of premium black gloss paint, then buffed for a near-mirror finish (Level 6) for an uncompromising look in your home.

Annealed Aluminium Dome Tweeter
Our annealed aluminium tweeters are precision engineered to articulate nuance and detail in the high-frequency bands for a crystal-clear listening experience.

Acoustically Transparent Magnetic Grille
The included acoustically transparent magnetic black speaker grilles provide natural, uncoloured sound when placed on the speaker, and remove easily when you want to enjoy looking at them fully uncovered.






Customer reviews
DEFINITIVE TECHNOLOGY D9
01-04-2021
Molto belli, x gli occhi altrettanto x le orecchie
Potrebbe interessarti anche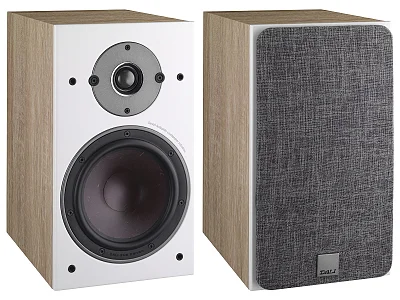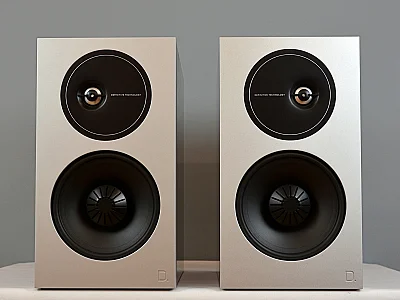 Definitive Technology

DEFINTIVE TECHNOLOGY DEMAND D11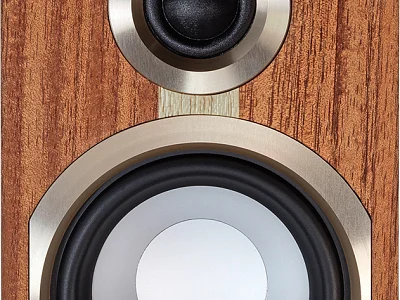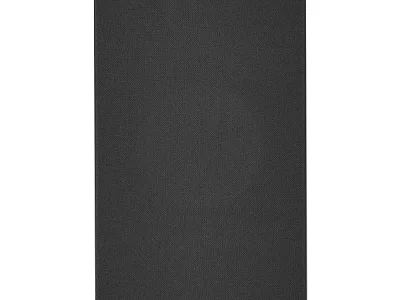 Bowers & Wilkins

BOWERS & WILKINS 606 S2 Anniversary Edition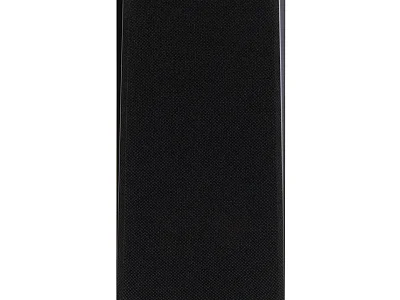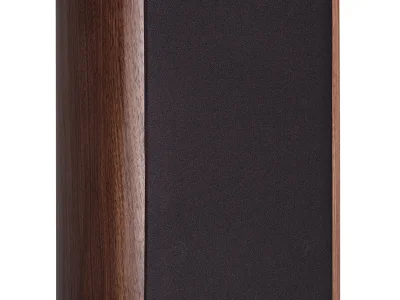 WHARFEDALE

WHARFEDALE EVO 4.2