ORIGIN LIVE CALYPSO MK4
Turntable
€ 3.900,00
€ 2.400,00
-38%
Code: 79649760
All our products are covered by Italian warranty.
The offer includes:
- Turntable Origin Live Calypso MK4 € 2960,00
- Tonearm Origin Live Silver MK3 € 940,00
Cartridge Excluded

For out-and-out performance, this deck has all the attributes you could ask for. Strengths lie in superb transparency, timing, musicality, dynamics, and tangible soundstaging. Capable of outperforming much more expensive, respected decks, Calypso MK4 is not going to dissapoint you. Also, being neutral and system-friendly, it suits most applications very well.
The Calypso performance improves over Aurora in all aspects of music. In particular bass weight, definition and depth are increased. Resolution across the whole audio spectrum is significantly improved. Dynamics and the projection of voices take on a new realism. These improvements are made possible through the added specific features listed lower down.

Calypso Specific Features
Arm Mount
The deck mounts all Origin Live 240mm (9.5″) tonearms. A mounting option to fit 12″ arms is also available, but this is an either/or choice, rather than an addition. Customers can change over to the 12″ option at a later date, but there's a considerable saving if you order it with the deck.

Superb Styling
The elegant simplicity Calypso MK4 sculpted curves, along with its deep polished finish and top quality machine parts make it a highly attractive design.

Performance Features differentiating this deck from the Aurora
- Heavy inertia disc for mounting the sub-chassis reduces vertical modes of vibration
- Inertia discs positioned at extremities of Plinth resist rotational forces arising from ground and airborne vibration
- Higher grade Swiss Motor with double the Torque of Aurora Motor.
- Higher tolearance Bearing


Specifications
- Speed 33rpm & 45rpm
- Wow and Flutter 0.05%
- Absolute Speed Stability 0.0001%
- Mains Voltage can be 220 - 240V or 110V (Deck is configured for your country of residence).
- Armboard will accept 9.5″ and 12″ Origin Live Arms (to order). Rega arms also accepted.
- The Voyager deck will accept any brand of tonearm (to order).
- Overall Size (cm) (cm) (Width x Depth x Height): 52 x 42 x 17 cm
- Weight: 11.5 kg

Toneam Origin Live Silver MK3
Performance
Now in MK3A form, the Silver Tonearm has undergone significant upgrading since its introduction in 2002. When first launched, the arm received widespread acclaim for outperforming high-end arms but at a fraction of the cost.

Silver has a wide range of strengths which make it a great all-rounder. Highly musical, it tracks dynamics accurately and gets right into the groove of the music. It has a natural tonal balance with excellent transparency and fine performance at both frequency extremes. Superb versatility at a giveaway price, it has no obvious weaknesses

Features
All critical items employ advanced alloys and innovative techniques:

- Single-piece aircraft alloy tube with special stub for improved counterweight rigidity
- Robust, highly specified bearings, housed in an advanced decoupled yoke
- High grade Internal Litz wiring with upgrade external cable and RCA plugs
- Integral VTA adjustment
- Fits all Rega armboard cutouts - old style threaded base or new 3-point mounting
- Optional SME adaptor, for easy fitting to any SME armboard
- LP12 armboard also available

Highlighted Features
Each tonearm in the Origin Live range shares important features outlined below. Higher models are differentiated by refinement, increasingly costly materials, components and advanced engineering. Differences between various models are highlighted on the specific page allocated for each arm. You can also compare features on the Specifications page.

High Strength Alloys and Carbon fiber components
Your cartridge needs to be held with rock like solidity if it is to accurately extract the microscopic information contained within your record grooves. In strategic components rigidity is essential to reduce microscopic bending and "give" in the tonearm structure. The exact reasons why this is so critical go far beyond superficial explanations such as reducing movement or resonance. The truth is little understood and would require a book to explain due to technical complexities.
Soft alloy castings and carbon fiber tubes (using fishing rod technology) are commonly used in tonearms but are wholly inadequate for high grade performance. Origin Live arms avoid these cheap alternatives and as you might expect the music benefits immensely from the improved rigidity. Gone is the soft, woolly, haziness and muddle that so many arms are responsible for producing. Instead notes have greater impact, dynamics, speed. This gives our arms their outstanding reputation for realism.






Potrebbe interessarti anche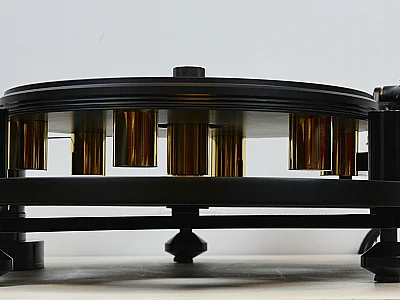 J.A. MICHELL

J.A. MICHELL GYRO SE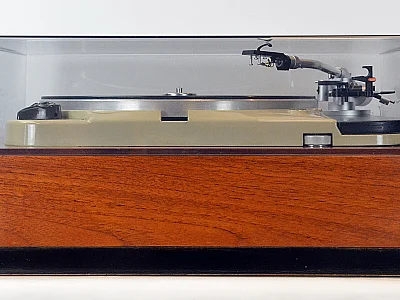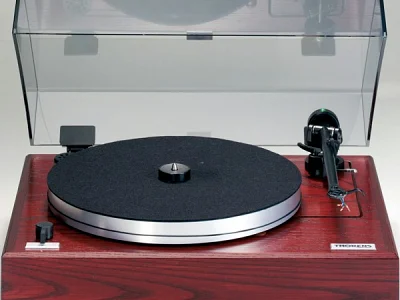 THORENS

THORENS TD 350-TP92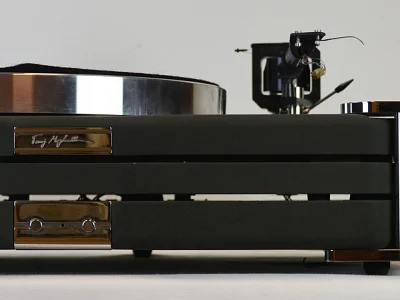 Roksan

ROKSAN TMS TOURAJ MOGHADDAM SIGNATURE