PS AUDIO STELLAR GAIN CELL DAC
D/A converter
Code: 25277594
All our products are covered by Italian warranty.
Even the best DACs in the world benefit from a zero-loss analog preamp. That fact was the basis of the Stellar Gain Cell design imperative. Combine a cutting edge DAC's output with a no compromise analog preamplifier. A unique combination of a gorgeous full-featured digital to analog converter and state of the art analog amplification. Add any analog or digital source to Stellar's input, a power amp and speakers to its output, and music filled with rich textures and toe-tapping energy surprise and delight even the most critical Audiophile.At the heart of Stellar Gain Cell DAC is a stunning, Bob Stadtherr designed, digital to analog converter. Based on industry leading Sabre32 bit Hyperstream architecture, Stellar DAC features a fully balanced Class A analog output stage with multiple power supplies, independent jitter-reduced inputs, DSD, I2S, and asynchronous USB.The DAC's output level is controlled by the analog Gain Cell. Developed in the early 2000's by PS Audio founder Paul McGowan, the Gain Cell elegantly solves the fundamental problem facing preamp designers. Volume control. Nearly all analog preamplifiers use additional sonically-degrading elements inserted in the signal path to control volume. These impediments to the signal path's purity range from simple potentiometers to exotic stepped attenuators, relays, solid state switches, ladder networks, transformers, light dependent resistors. All share intrusive elements in the signal path. The Gain Cell eliminates this problem without additional circuitry in the signal path by varying its gain in response to front panel controls.What happens when you take a highly respected, cutting edge DAC, like our own NuWave DSD, and connect it to your power amplifier through an analog preamp™ Audio nirvana.
It turns out that a great analog preamp preserves a DAC's magic. Together, DAC and preamp form a new class of product whose sum is greater than its parts.Stellar Gain Cell DAC. A redefined and improved NuWave DSD and a Gain Cell analog preamplifier in one chassis.Think of the Stellar Gain Cell DAC as a complete analog control center with an exceptional performing DAC at its heart.All the features and functions you'd ever want in a DAC are right here in Stellar. Pure DSD, asynchronous USB, Digital Lens technology, I²S to connect to our best transport, balanced throughout, analog volume control. Replace your preamplifier, your DAC—or both—and be stunned at the level of improvement when the full and rich tapestry of music surprises and delights your senses.In the more than forty years of PS Audio's design innovations and breakthrough products, Stellar's groundbreaking level of performance as our gateway standalone DAC and preamplifier is unmatched for price and performance by their standalone competitors. Taken together, we're willing to bet you've never heard anything quite this good at anywhere even remotely close to this price.



Potrebbe interessarti anche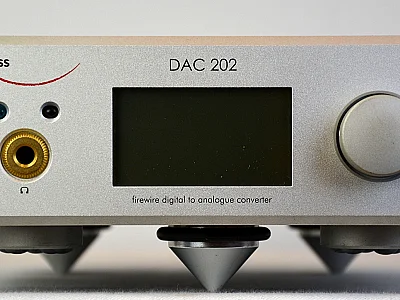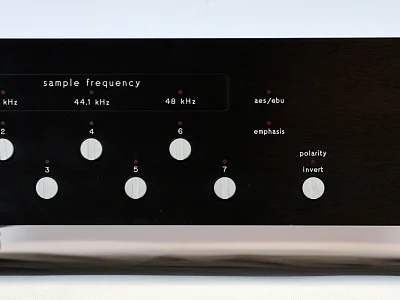 Mark Levinson

MARK LEVINSON N.35