TECHNICS SL-1210 MK7R REDBULL L.E.
Limited Edition Redbull turntable
1 review/s
Product not available, contact us
Code: 58289947
All our products are covered by Italian warranty.
In cooperation with Red Bull, the popular Technics SL-1210 MK7 is now available in the brand new Red Bull Special Edition. In addition to all the features of the regular MK7 model, this special edition includes the following unique features:

A headshell in red Red Bull color
Tonearm gold colored
Slipmat in Red Bull BC One Print
Special double control vinyl labels
"Technics x Red Bull BC One" sticker

The Technics SL-1210MK7 is a logical continuation of the legendary turntable series and offers DJs and music enthusiasts a classic, analog DJ turntable with the latest technology in combination, eliminating all disadvantages of the old models and making the MK7 model one of the best turntables on the market.
The powerful, direct-driven motor has been developed from scratch and is at the heart of the success of this turntable series. In addition to a technically strong optimization of the torque, the load could be minimized. In addition to an optimally running drive, the MK7 also guarantees the longevity that one has come to expect from a Technics turntable.
The tonearm is made of lightweight aluminum and features the classic Technics S-shape. The internal ball bearing construction not only offers high-precision reproduction of your records, but also provides ideal tracking accuracy.
In order to minimize vibrations and absorb shocks, the feet have been completely revised. They are made of rubber and are equipped with an inner spring and can be adjusted in height and inclination. This ensures that the turntable can be optimally adjusted to any surface.
A digital pitch control, which enables the most precise pitching in the range of ±8/16%, is of course on board, as well as a target light consisting of a very bright LED lamp.

Features Technics SL-1210MK7R
Latest version of the legendary DJ turntable in the Red Bull special edition
Headshell and tonearm in a special color
Exclusive Slipmat with Red Bull BC One Print
Low-wear components for extremely long service life
Iron coreless direct drive motor
High-precision motor control
S-shaped tonearm with high sensitivity
Extremely high tracking accuracy
Turntable is completely vibration damped
Sturdy, robust metal housing
Cushioned, adjustable feet with spring-rubber compound
Gold-plated connection sockets
Target-Light with white LED light
Digital pitch control in the range of ±8/16

Technical data
Rotational speeds: 33 1/3, 45, 78 rpm
Pitch range: ±8%, ±16
Starting torque: 2.2 kg/cm
Starting time: 0.7 s. from standstill to 33 1/3 rpm
Tonearm length: 230 mm
Contact force range: 0 - 4g (direct scanning)
Weight of the headshell: Approx. 7.6g
Mains voltage: AC230 V, 50 Hz
Power consumption: 11 W (approx. 0.2 W standby)
Weight: 9,6 kg
Dimensions (L x W x H): 453 x 372 x 173 mm

Scope of delivery
Technics SL-1210 MK7 turntable
Rubber support mat
Dust cover
Single adapter
Counterweight
Headshell
Overhang template
Screw set for pickup mounting
Phono connection cable
Grounding cable
Power cable
Instruction manual
Red Bull BC One Slipmat
Technics x Red Bull BC One" sticker




Customer reviews
TECHNICS SL-1210 MK7R REDBULL L.E.
06-04-2021
giradischi iconico.. molto curata la edizione speciale red bull
Potrebbe interessarti anche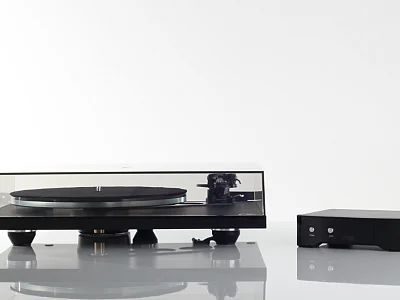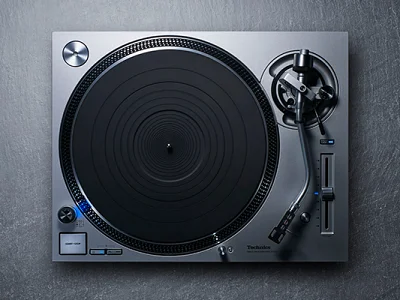 TECHNICS

TECHNICS SL-1200GR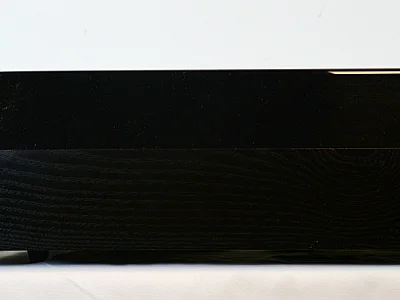 Roksan

ROKSAN XERES + XERES POWER SUPPLY II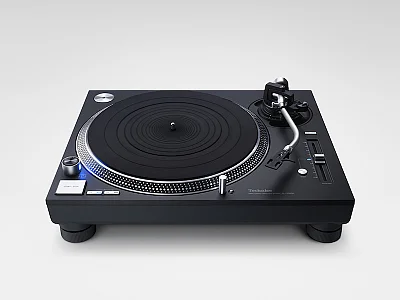 TECHNICS

TECHNICS SL-1210GR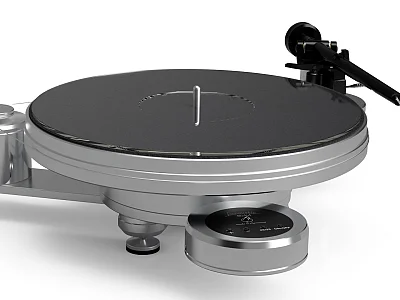 Acoustic Solid

ACOUSTIC SOLID SOLID 110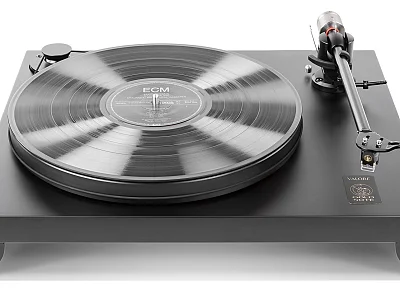 Gold Note

GOLD NOTE VALORE 425 PLUS