STAX SRM-006T + SR-404
Headphones
Code: 75209311
All our products are covered by Italian warranty.
Second-hand, in good condition, without scratches. Without their original packages.
System composed of the headphones SR-404 (Signature) and the amplifier SRM-006T.

SR-404 (Signature) Headphone
The Stax SR-404 Signature utilizes a new super thin diaphragm of only 1.35 micron in thickness. This unique diaphragm has only been made possible by a revolutionary new material with a molecular structure previously unavailable. The improvement in sound quality and retrieval of inner detail is simply stunning. The Stax SR-404 comes complete with a low capacitance wide format PC-OCC cable for connection to the SRM-006t Driver Unit.


Type: Electrostatic/Open back/Push-pull driving
Frequency Range: 7-41,000Hz
Capacitance, including cable: 110pF
Sound Pressure Level: 100dB/100V r.m.s.
Cable: Wide format Low Capacitance PC-OCC Conductor
Earpad: High quality artificial Leather
Weight: including cable 472g without cable 300g
Color : Brown
Operation Temperature: 0-35 Degree



SRM-006t Driver Unit
The Stax SRM-006t Driver Unit now features Vacuum Tube Output
Stax have established an enviable reputation with their highly respected Dual Triode Vacuum Tube output stage. The employment of this circuitry in the SRM-006t Driver Unit results in clear natural sound, without the unnecessary colouration that can be caused by condensers in the signal path.


Type: Vacuum Tube Class-A DC direct Driver Unit for Earspeakers
Maximum Output Voltage: 300V r.m.s.
Input Sensitivity/Impedance: 100mV/50KOhms
Frequency Range: DC-44,000Hz
Harmonic Distortion: 0.02%/1kHz
Gain: 60dB
Bias Voltage: PRO 580V, NORMAL 230V
Power Consumption: 49W
Operation AC Voltage: AC 120-240V, 50/60Hz
Voltage is adjusted for your area
Dimensions: 195(W)×103(H)×370(D)mm
Weight: 3.4kgs
Tube tube employed: 6CG7/6FQ7×2pcs
Operating temperature: 0-35 Degree
Specifications are subject to change without notice.


Potrebbe interessarti anche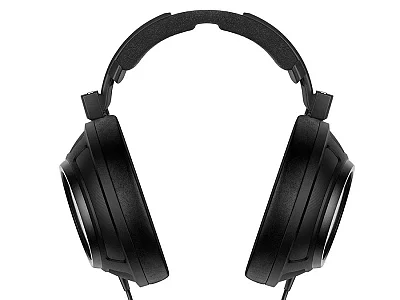 Sennheiser

SENNHEISER HD820