AUDIO RESEARCH LS8
Preamplifier
Code: 74214308
All our products are covered by Italian warranty.
Second-hand, in good condition, without scratches. Supplied with remote control and original package.
Preamplifier

Tubed line preamplifier with digitally controlled volume control, five inputs, and two outputs.
Tube complement: four 6922 dual triodes.
Maximum gain: 12.2dB.
Input impedance: 50k ohms.
Maximum input level: 3.5V.
Input sensitivity: 500mV for a rated output of 2V.
Frequency response: 0.5Hz–100kHz,+/- 0.5dB, 0.1Hz–250kHz, –3dB.
Distortion: –80dB, or 0.01%.

Potrebbe interessarti anche
Acoustic Engineers

ATC ACOUSTIC ENGINEERS CA2 MKI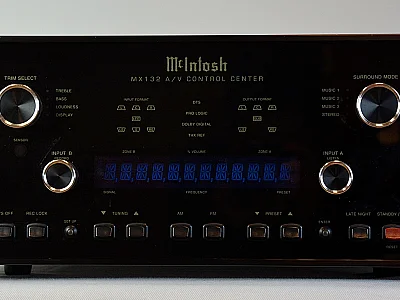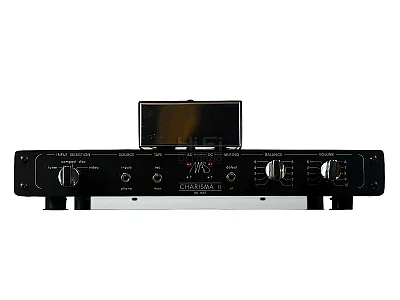 Mas Metaxas

MAS METAXAS CHARISMA II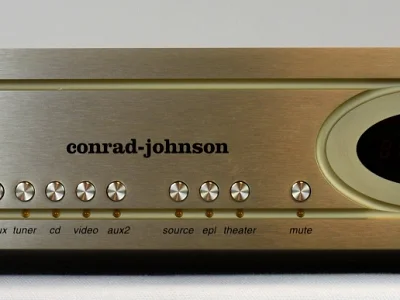 Conrad Johnson

CONRAD JOHNSON PV-14L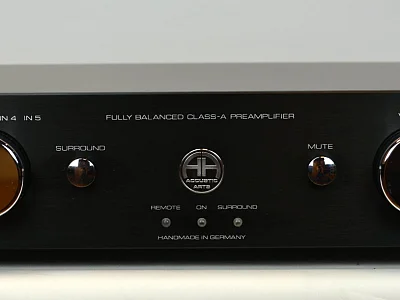 Accustic Arts

ACCUSTIC ARTS PREAMP I MK3