LEBEN CS-660P
Tube Power amplifier
Code: 75412267
All our products are covered by Italian warranty.
Second-hand, in mint condition, without scratches. With its original package.
Tube Power amplifier
Mr. Hyodo decided to design this power amplifier using KT66 tubes and high end audio quality components, resulting in a great quality amplifier with a robust and refined sound.

A wide frequency response from 10hz to 100khz (-0db) satisfies digital audio formats such as sacd / hdcd.

The CS-660P can be used as a mono power amplifier by changing the selector which provides an output power of 80w (40w x 2 when used as a stereo power amplifier).

A wide range of speakers can be connected via the multi output impedance selector: 4/6/8/16 ohm.

Features
- Twin-triode tube 6CS7 for the first-stage amplification.
- WBT type speaker terminals.
- Large capacity choke-coil: 400mA
- Dumper tube 6CJ3 (for Colour TV use) is applied to delay a supply of high voltage (B-Voltage) to output tubes in order to protect output tubes from damage and to increase tube life.
- All high-end audio grade electrical components (condensors, resistors)
- Operation indicator lights up when the tubes are warmed up.
- Wood Side-Panels.
Specifications
tubes compliment: (4) kt-66, (4) 6cs7, (1) 6cj3
Output power: (stereo/mono selector switch): stereo 40w x 2 (kt-66) at 1khz. Monaural 80w x 1 (kt-66) at 1khz.
Frequency response: 10hz - 180khz. (-3db)
Distortion: 0.7%(10w)
Input sensitivity: 1.5v at 40w
Input impedance: 100k ohms.
Output impedance: 4/6/8/16 ohms (selectable)
Power consumption: 230w
Weight: 17.0 kgs.
Dimensions: 415 (w) x 480 (h) x 320 (d) mm


Potrebbe interessarti anche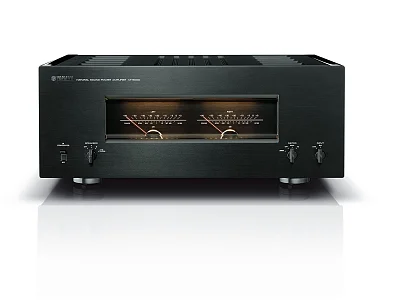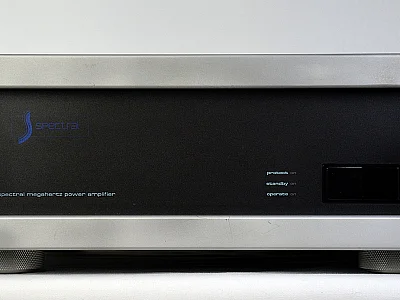 SPECTRAL

SPECTRAL DMA-250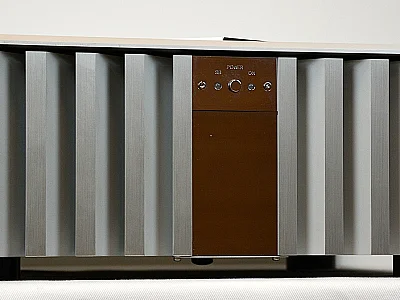 Burmester

BURMESTER POWER AMP 956 MKII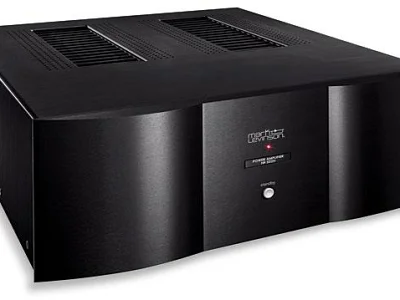 Mark Levinson

MARK LEVINSON N°532H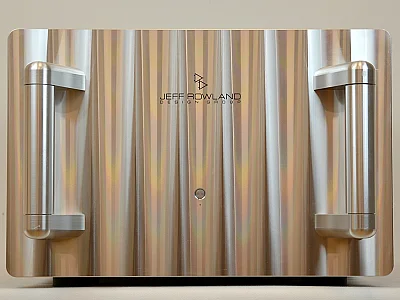 Jeff Rowland

JEFF ROWLAND MODEL 302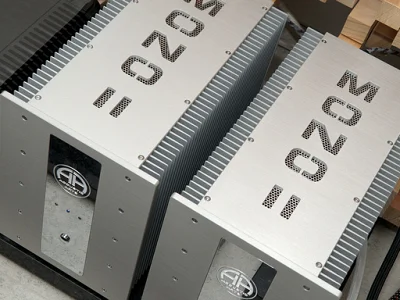 Accustic Arts

ACCUSTIC ARTS MONO II BLOCK