VITRO CANTUS RONDO'
Tube integrated amplifier
Code: V98035520
All our products are covered by Italian warranty.
Vitro cantus Rondo is a vacuum tube integrated amplifier, created to provide a high level of sound while occupying a minimum space.
It uses a dual-mono circuitry, with final stage class A push-pull and a ultralinear configuration, in order to obtain the best compromise between sound quality, power output and distortion.
It is strictly handmade with the care typical of high craftsmanship, a great passion for the creation of instruments of music playback and expertise of Vitro Cantus.
Indicated for medium-sized environments, thanks to its size, you can easily place it even where space is very low.
The elegant design makes the Rondo integrates perfectly with the decor giving a touch of style and personality.
Excellent sound characteristics make Rondo a refined element, which makes live the listener the pleasure of music in all its nuances.
The exterior finish can be customized on request:
cabinet Black o Silver
knobs black/silver/blue/red (solid aluminium anodised)
decoupled rubber feet black
speaker connectors: banana, cable, fork
It is possible to choose output stage vacuum tubes from the following brands:
Electro Harmonix
Gold Lion (Genalex - Russia)
JJ Tesla
Golden Dragon

Technical Data Vitro Cantus Rondò
Frequency response: 10Hz - 50KHz ± 2 dB
Power: 10 + 10 Watt rms
THD: 1% @ 7 Watt rms @ 1KHz
NFB: 5 dB
Output stage: class A push-pull ultra-linear with automatic bias.
Inputs: CD/DVD, Tuner, Aux
Speaker output: 4Ω e 8Ω
Power supply vacuum tube separated for each channel with greek pi-inductive filter.
The filaments of the tubes in the preamp stage are powered in stabilized DC.
Absorption: 100 W
Cabinet in aluminium satin finish
Weight: 9 Kg
LxAxP = 25x15x23 cm
12 months warranty
Notes:
Power supply of filaments of the preamp stage: stabilized DC. The reference potential takes into account the voltage of the cathode of each vacuum tube.
Wiring with high quality copper-silvered wire, teflon insulated.
Selected components high quality: along the path of the signal are used metallized polypropylene capacitors.
Output transformers high quality with steel sheets grain-oriented.
Vacuum tubes preamp stage: n.2 6922/ECC88 selected to achieve balanced triodes.
Power vacuum tubes: EL84 quartet selected.


Potrebbe interessarti anche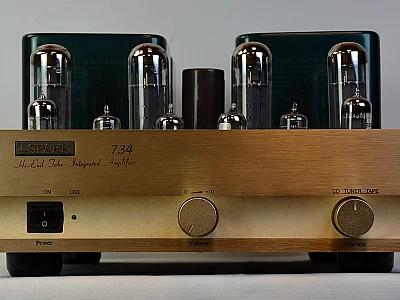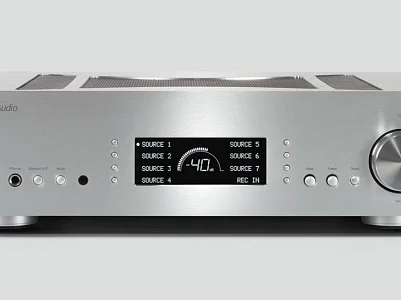 Cambridge Audio

CAMBRIDGE AUDIO AZUR 851A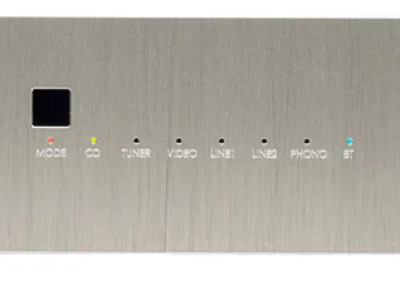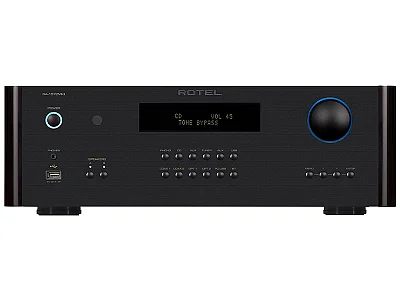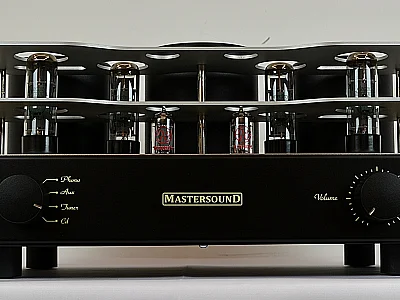 Mastersound

MASTERSOUND DUEVENTI