YAMAHA YSP-2700
Soundbar
Code: 05736883
All our products are covered by Italian warranty.
Second-hand, in mint condition, without scratches. Supplied with original package and wall brackets.

Stunning Sound Realism, Powerful Wireless Streaming
Immerse yourself in true 7.1-channel surround sound from an ultra-slim sound bar. The YSP-2700 features Yamaha proprietary Digital Sound Projector technology with 16 speakers powered by 16 amplifiers delivering lifelike sound with remarkable presence, detail and clarity. Dolby® TrueHD and DTS-HD Master Audio™ offer high-definition audio processing. MusicCast provides versatile wireless connectivity (Wi-Fi®, Bluetooth®, AirPlay® and Spotify Connect), access to streaming services and music libraries, and wireless multiroom audio control using a simple app on your smartphone or tablet.


Overview
- Luxurious, ultra-slim design perfectly complements your TV
- HDMI® inputs with 4K Ultra HD pass-through for best quality
- Versatile connectivity - Wi-Fi, Bluetooth, AirPlay and Spotify Connect
- MusicCast provides access to Pandora®, Spotify, SiriusXM Internet Radio and more
- Add audio in up to 9 additional rooms with MusicCast


True 7.1-Channel Surround Sound for Incredible Realism
While typical sound bars offer only "virtual surround," the YSP-2700 is equipped with a 16-speaker array and Yamaha exclusive Digital Sound Projector technology to deliver true 7.1-channel surround sound. The result is an expansive and immersive listening experience that brings your favorite TV shows and movies to life.


How Does Digital Sound Projector Technology Work™
The YSP-2700 employs a high-performance processor to precisely control the timing of 16 digital amplifiers and 16 speakers, creating controlled "beams" of sound. The sound beams are then aimed - either directly or by reflection off your walls - to arrive at your ears from discrete, channel-appropriate directions.


Control App for Easy Operations
The MusicCast Controller app can be used with a single MusicCast product or with multiple MusicCast products. The app features a beautifully designed display, which you can customise to your taste. Operation requires simply tapping the display, making it extremely easy to enjoy the music you want to hear. In addition, by using the YSP-2700 Beam setting or surround adjustments, you can perform detailed sound adjustment. This app puts control of your home listening experience in the palm of your hand. It can be downloaded for free from the App Store or Google Play.


Easy Sound Calibration for Your Room
The exclusive Yamaha IntelliBeam™ auto calibration system makes setting up your sound bar easy. Using the supplied microphone to measure room acoustics, IntelliBeam automatically sets the best beam angles while optimizing the level and frequency response of each beam. This makes initial setup both extremely simple and acoustically perfect.


Reproduce the Ambience of a Concert Hall or Movie Theater in Your Living Room
Yamaha CINEMA DSP Digital™ programs are based on actual sound field data, measured in famous concert halls, jazz clubs, live performance venues and theaters. The result is an amazingly spacious and realistic sound field experience for enjoying music and viewing movies in your living room. The YSP-2700 features 10 different surround programs.


Premium Build Quality
The sound bar body is made from aluminum with outstanding rigidity for best sound performance, while the top panel - also aluminum - features a hairline finish to give it an elegant appearance. The understated subwoofer also blends nicely with your entertainment center.


Ultra Slim Design
Only 2" tall, the sound bar fits perfectly in front of a TV without blocking the picture. It can also be placed on the shelf of TV furniture or mounted on a wall using an optional accessory bracket.


Wireless Subwoofer for Flexible Placement
The subwoofer eliminates the need to connect cables, so setup and placement are faster and easier. This convenient subwoofer delivers powerful, high-quality bass sound.


MusicCast
Access all of your music with a simple app and wirelessly stream it throughout your home using your existing Wi-Fi® network.
Stream it all. Listen to Pandora®, Spotify, Napster®, SiriusXM Internet Radio, thousands of free internet radio stations and the music stored on your smart devices and computers.
Wireless connectivity. All MusicCast products are fully loaded with Wi-Fi, Bluetooth and AirPlay®.
Expand to a whole home audio experience. When you're ready, add MusicCast wireless speakers, sound bars or other devices in up to 9 other rooms and listen throughout your home.
No wires, easy installation. By using MusicCast, you don't need to fuss with placing wires through walls into other rooms.


Stream via Bluetooth or AirPlay®
Listen to all the music sources from your smartphone via Bluetooth or AirPlay connection. Play music from music apps, radio apps, or video hosting services.


Bluetooth Output for Convenient Music Streaming
The YSP-2700 is equipped with the latest Bluetooth wireless technology, making wireless operation more convenient than ever. With Bluetooth, stream music from the YSP-2700 to headphones, for private listening, or to speakers.


Compressed Music Enhancer
The Compressed Music Enhancer restores frequency response lost during digital compression, so your music sounds the way it should. It is optimized for any compressed content, for vivid, lively sound quality during wireless playback. The function can be switched on and off via the remote control, according to the input source.


HD Audio Decoding
The YSP-2700 decodes HD Audio signals to ensure that you hear the best possible sound from Blu-ray Disc players, as well as from other digital sources.


HDMI® Terminals with 4K Ultra HD Support
The YSP-2700 has three HDMI input terminals and one HDMI output terminal, and supports 4K/60p video signal pass-through. It's also compatible with HDCP 2.2 digital copy protection. This gives it extensive expandability, so you'll be able to use it far into the future.







Potrebbe interessarti anche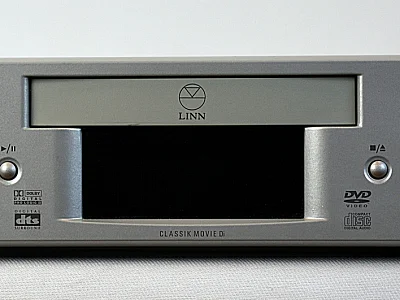 Linn

LINN CLASSIK MOVIE DI